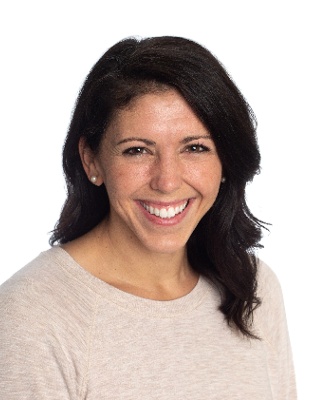 Ms. Picinich is the School Counselor at Ravenswood. She is excited for this upcoming school year and looks forward to building a relationship with you and your child!

As the Counselor, her primary responsibility is to promote the academic, personal, and social development of all students. She will be collaborating with you, teachers, staff, and outside organizations to ensure we can support your child(ren) in the best way possible! Some of her responsibilities at Ravenswood include: large-group lessons (various social-emotional topics); small group guidance; individual student support.
Ms. Picinich originally hails from upstate NY where she received her BA in Psychology & Women's Studies from Hobart & William Smith. She started teaching on the west-side of Syracuse in 2004 while earning her MS in Literacy from Syracuse University. In 2007, she packed up and moved to the Windy City where she continued to work with diverse learners while earning her masters in both Community and School Counseling.
In her free time you can find her out by the lake in a hammock reading a book, working on a DIY project, cooking for people, or training for a marathon/triathlon. She is so grateful to have found her home in the Ravenswood community!
I am very excited to be working with Ravenswood! I've been living in Chicago for seven years and working as a speech-language pathologist for CPS all over the city since 2012. I'm originally from upstate New York where I graduated with my masters degree in Communication Sciences and Disorders. When I'm not working, I love spending time traveling and cooking. I look forward to working with the wonderful students and staff at Ravenswood!